Educational robotics expands its boundaries, from the direction of additional education it is gradually moving to a new level, and is being a part of the main curricula. The secret of such success is simple - an integrated approach to the study of mathematics, physics, programming and other sciences. And also practice and practice again! And most importantly, robotics arouses a sincere interest in classes in children.
In turn, classes in robotics are built around the study of models of robots, designed on a particular material base. Historically, one of the most popular platforms for learning robotics is Lego Education. At the moment, they are presented in three series - Lego Wedo 2.0, Lego Spike Prime and Lego Mindstorms EV3.
The developers of these kits have prepared teaching materials that allow you to organize the educational process approximately from several months to half year. However, the moment comes when the materials end, and there is still a long learning period ahead. In our robotics club, we also passed this turning point and spent many of time developing author's teaching materials.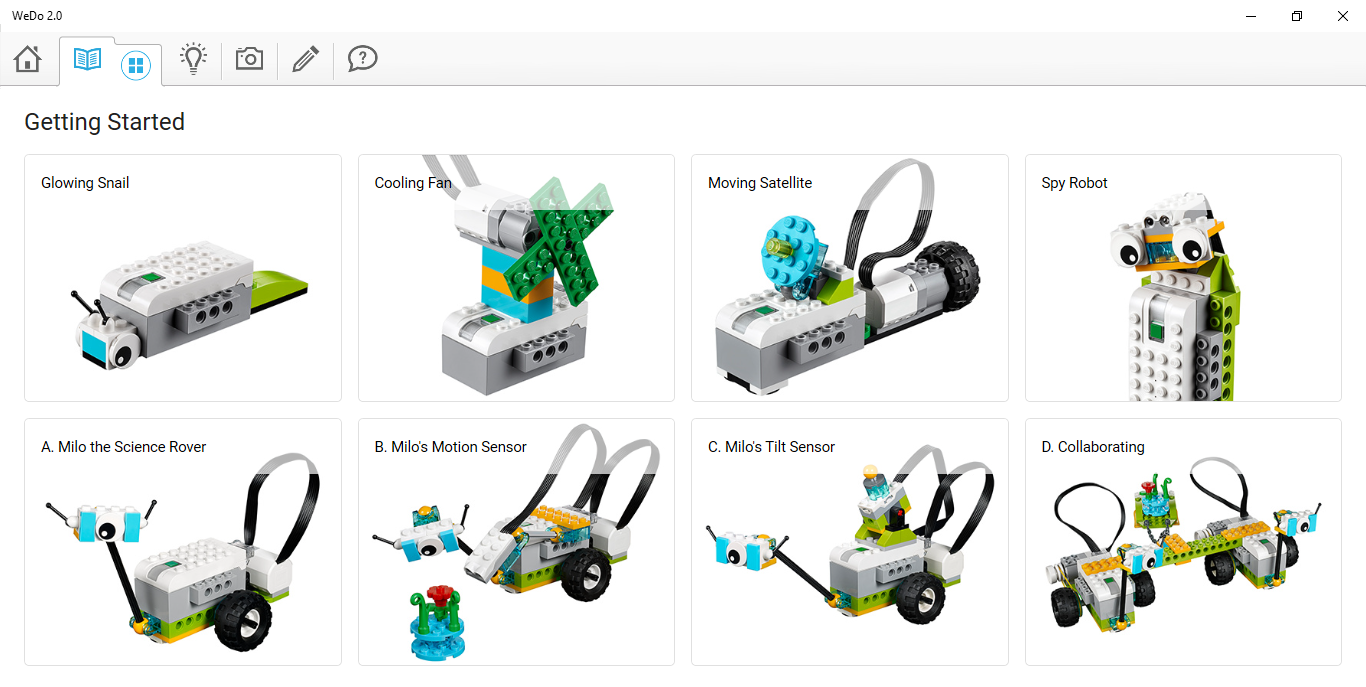 To save your time and help to prepare an interesting curriculum in robotics, you can find on our website models of robots from the Lego Wedo 2.0 kit, as well as step-by-step instructions for them.
Short list of our building instructions Lego Wedo 2.0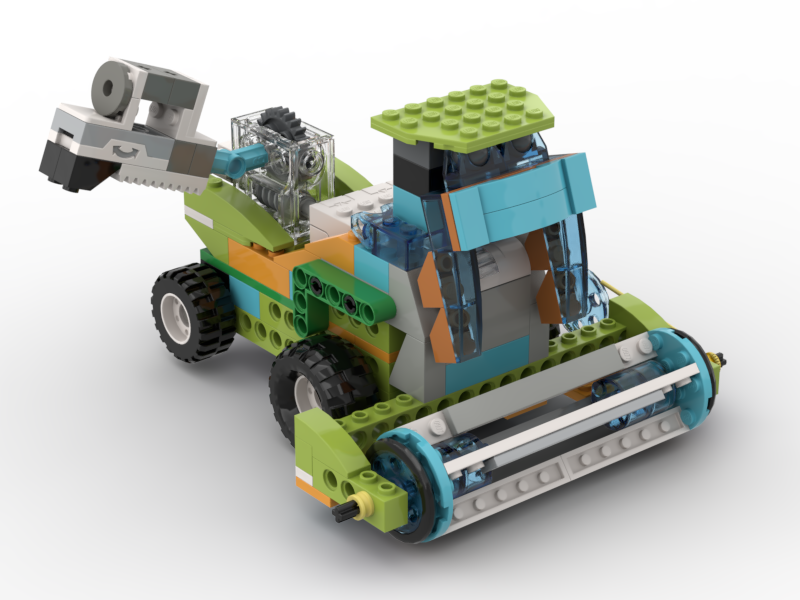 The harvester's drive (moving forward or backward) is implemented in a bevel gear. To transmit rotation to the reeler, a belting is used. To control the movement, a worm gear with a tilt sensor is installed – the position in that the sensor sets – is encoded in the direction of movement – forward, backward or stop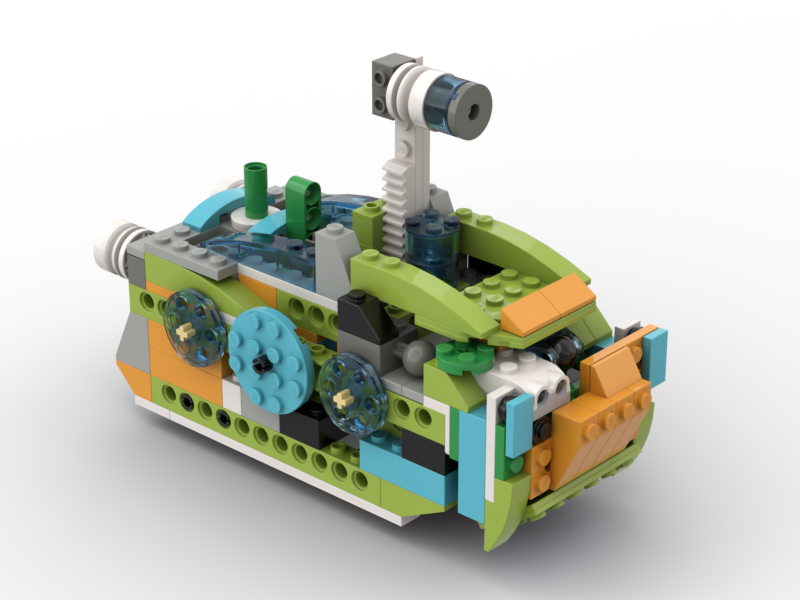 When a torpedo or other objects are detected, the periscope is set in motion due to the operation of the distance sensor installed in front of the submarine. A rack transmission is used to raise the periscope.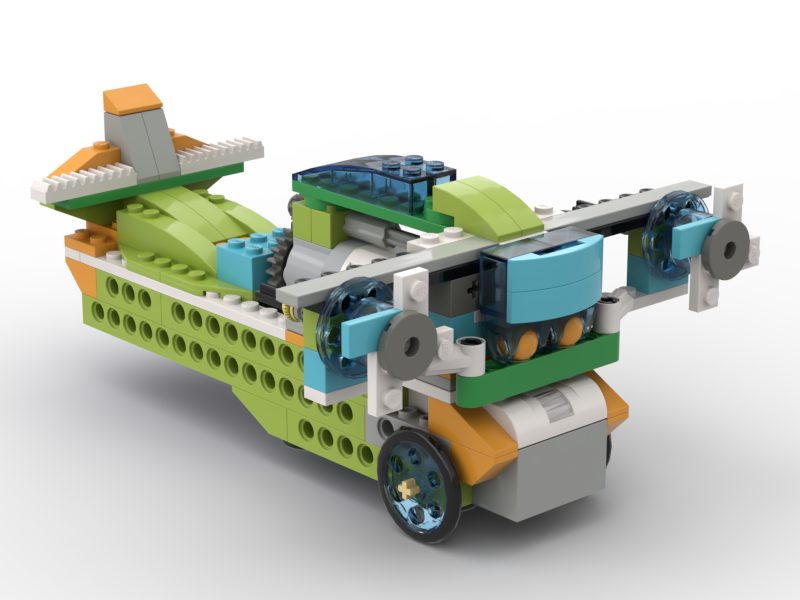 The aircraft's propellers are driven by cylindrical and belt drives. The tilt sensor is used to set the direction of rotation of the propellers (takeoff or landing).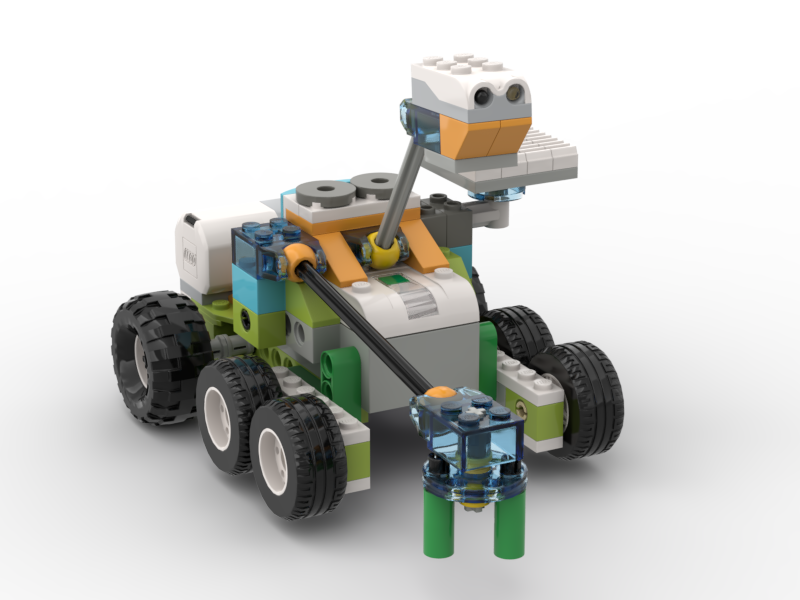 The drive of Mars Rover is made on a belting. A distance sensor is installed on the rover to detect objects and obstacles.
Fire truck can move forward and backward due to the bevel gear. A hand-operated worm gear lifts the ladder. In turn the tilt sensor activates siren in appropriate position. Additionally, while moving, the indicator of smarthub blinks red.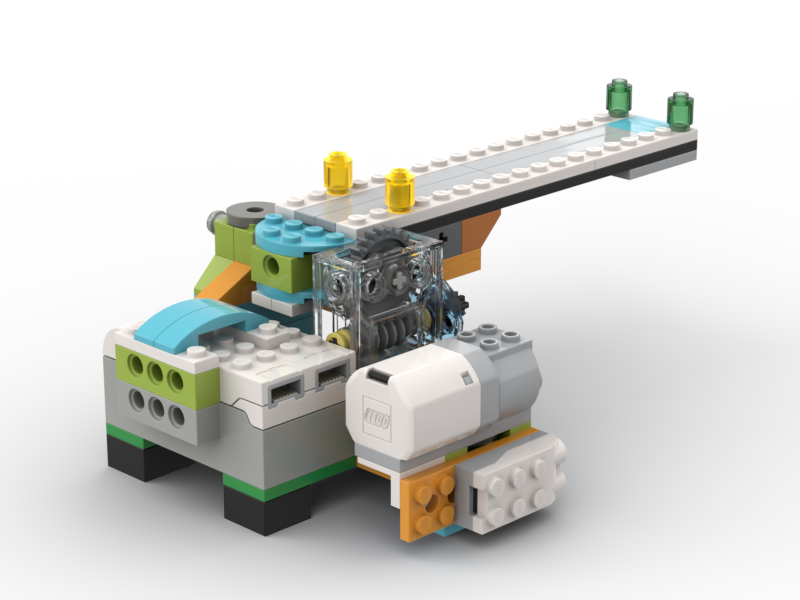 The drive of bridge is made on belt and worm gears. To program the modes of lowering and raising the bridge, a distance sensor is installed in front of it.